Luana Kai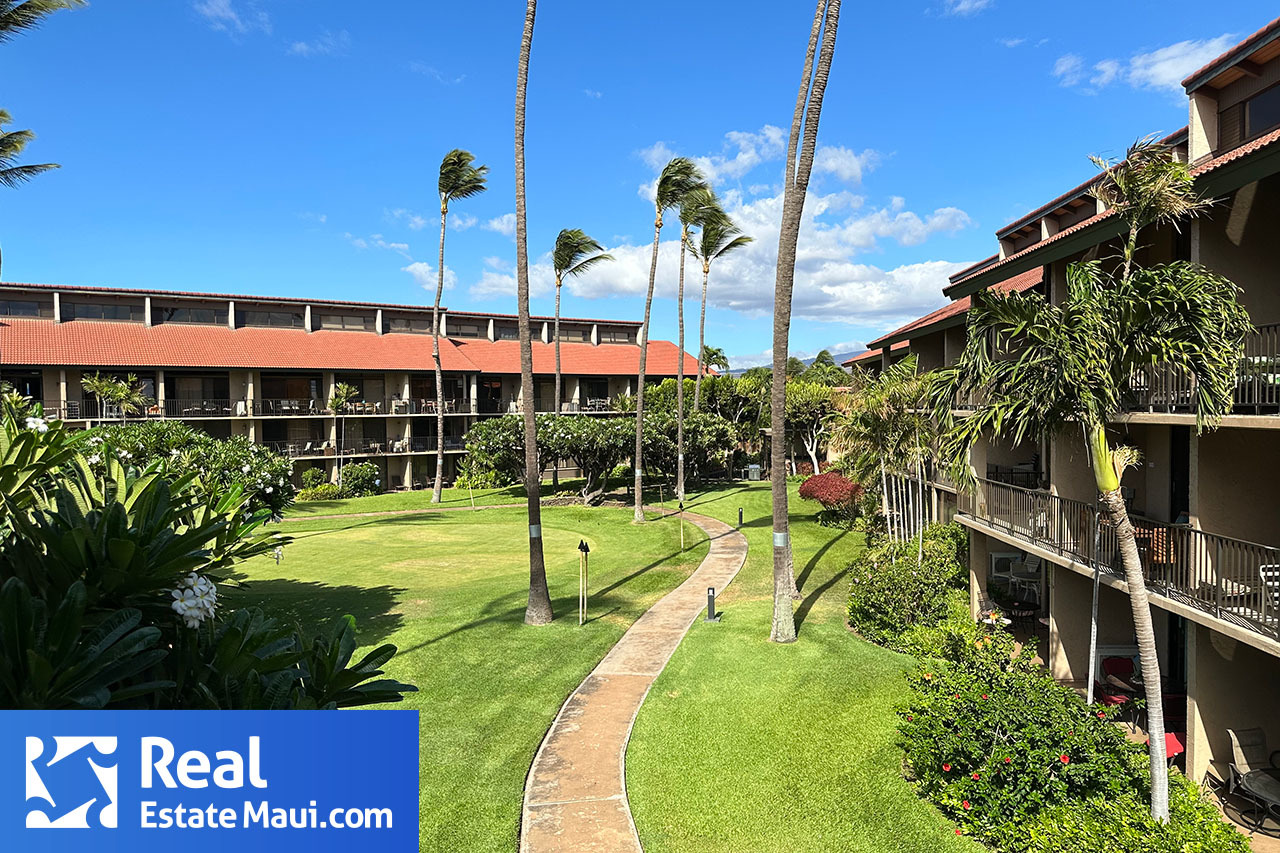 940 S Kihei Rd
Kihei,
HI
96753
Key Facts
Year Built: 1979
Vacation Rentals Allowed: Yes
Number of Units: 113
Land Area: 3.97 Acres
Density: 28.46 units per acre
Location: Beachfront
Luana Kai represents the closest thing I've seen to a "goldilocks" condo community in Kihei. In many ways it really is just right. There are four low-key buildings, each just 3-stories tall, spread across a generous-sized parcel of land with lush landscaping. Unlike many of the oceanfront complexes in Kihei which are high-density "boxy" communities, Luana Kai genuinely feels more like a minimalist vacation village in a tropical enclave. 
Even the name of the community speaks to the quality of life that the developers intended to impart to owners and guests: Luana in Hawaiian means to "To be at leisure, enjoy pleasant surroundings and associates, live in comfort and ease, enjoy oneself, relax, be content" while Kai means "Sea, sea water; area near the sea, seaside". In essence, Luana Kai means Living in comfort and ease by the sea.
How does Luana Kai compare to nearby condos?
Density is definitely a factor for creating that special feeling of comfort unique to Luana Kai. There are a total of 113 units in Luana Kai on a 3.97 acre parcel of land directly fronting beachfront public parkland. That low-density configuration of just 28.46 units per acre stands in stark contrast to other nearby communities which have more units densely packed proportional to the land area. For example, Maui Sunset has a density of 39.61 units/acre, Kauhale Makai has 54.34 units/acre, and Menehune Shores has 40.35 units/acre.
Types of units at Luana Kai
There are a total of 44 One-bedroom units ranging in size from 628 sqft to 665 sqft and are found on the first and second floors only. Two-bedroom units are far more plentiful with 65 units in total, which are present on all three floors, and range in size from 936sqft up to 1,149 sqft. There are only a total of 4 units in the entire community that have three-bedrooms and they are only found in the B and C buildings.
Maintenance Fees
The 2023 the maintenance fees for units at Luana Kai range from $525/month for the smallest sized 1-bedroom unit up to $799/month for the largest 2-bedroom unit. Maintenance fee for the 3-bedroom units is currently $1,021/month.
Condos for sale at Luana Kai